What's Unique about Gardening for Pollinators in the Bay Area
Most important is plant types. Because of the bay area microclimates, planting in the right environment is critical. Plant vigor will be impacted by sun exposure, fog, heat, soil type and wind. Learn about pollination in a stunning video (below) that catches them in the act. Also below is an update on the status of our pollinators which explains why gardening for pollinators is so important now.
Below is a downloadable list of 9 plants for a pollinator-friendly garden. The list shows their preferences for sun, soil, water; the pollinators they will attract, and bloom seasons.
Why Gardening for pollinators will help sustain our food supply

We depend on pollinators

Plants that produce seeds, flowers, fruits and vegetables depend on animals who perform the magic of moving the [male] pollen from one part of a plant to the [female] part. Thousands of pollinators exist, but the most common ones include bees, butterflies, hummingbirds, wasps, beetles, and wasps.
Consider the Bumblebee. They are lured by the scent of nectar and the color of an apple tree's blossoms. Flying from flower to flower, they find nectar to feed on. While enroute, pollen from the male part of the flower sticks to their body, signaling it's time to move on and deliver their powdery stash to the female part of the flower. That, in a nutshell, is fertilization! Not exactly romantic, but, now the tree can produce fruit – and that's pretty cool.
Pollinators are declining

The reason, is pollution, the loss of their natural habitat, and poisoning from pesticides.
Habitat loss happens as an outcome of urban and suburban development. Read about the status of our most popular pollinators.

Bees
You've probably heard about the decline of Honeybees. They are most prominent of all pollinators and integral to food production. Their loss has an impact on our supply.

Native bees' decline, however, is lesser known and has more severe implications. As documented by the Center for Biological Diversity, nearly 1 in 4 are at risk. Moreover, the Center describes native bees as having a "crucial ecological role by pollinating wild plants and providing more than $3 billion in fruit-pollination services each year in the United States."
The Monarch Butterfly (See our report on the Monarch below)
From 2017 to 2018 the Monarch's population plunged dramatically – by 86 percent, according to a report by the Xerces Society, a non-profit dedicated to protecting pollinators and their habitats. Their analysis shows that the decline has been consistent since the 1980s. The once 4.5 million population dipped to 1 million by 1997.
Other Pollinators are in trouble
The Center for Biological Diversity report found that globally, more than 40 percent of insect pollinators are at risk.
Gardening for Pollinators will Help Reverse this Trend
You can help sustain our world's food supply by creating a pollinator-friendly garden. No matter your outdoor environment – rural, suburban, or urban area – you can create a habitat garden. Besides the satisfaction of giving back, it will increase carbon sequestration and help prevent soil erosion. If you plant edibles, you'll reap the benefits of growing your own food!
Why Pollinators Like Native Plants Best
They are undemanding and best adapted to your local climate. The pollinators are well-acquainted with them, also. Non-natives might not have sufficient nectar or pollen. In fact, a UC Berkeley study found that 80 percent of natives attracted bees versus 8 percent non-natives.

Pollination in action – Captured on Video

Watch this gorgeous four-minute clip below. It was shown at a TED conference in 2011. Created by filmmaker Louie Schwartzberg, it documents the romance of pollinators and pollen. See Louie Schwartzberg's website.
9 Plants that SF Bay Area Pollinators Love

The graphic below is a link to a plant list pollinators love plus their needs for water, soil, and light.
UC Davis also has a comprehensive plant list.
See Our Report on the Monarch Butterfly
The button below is a link to the report. It's packed with information. Learn about the caterpillar's essential food.
Essential Planting Tips

Know the right plants for your environment. If you live in the city you can grow a pollinator garden in containers. All you need the right soil, plants and a plan for watering. Either irrigation or hand-watering. Keep in mind, effective hand-watering is time consuming.

The

Use these planting tips below. They were adapted from an article written by Melissa Womack, a Master Gardener.
Plant in clumps instead of singely. This will help pollinators find your garden.

Plant multiple varieties of plants.

Design a garden with structure. This means simply arranging with the tallest plants in the back, the smallest in the front.

Pollinators prefer the sun, so aim for areas with full sun. (6 hours)

Reduce of eliminate pesticide use in the landscape. Beneficial insects are an alternative and effective pest management method.

Tips for nurturing your pollinators: provide a hummingbird feeder, clean water in a shallow dish or bowl and dead branches for bees and beetles to nest.

Sources for this post: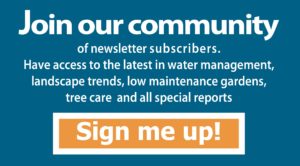 https://www.gardenersguild.com/wp-content/uploads/gardenersguild-logo.jpg
0
0
sharris2011
https://www.gardenersguild.com/wp-content/uploads/gardenersguild-logo.jpg
sharris2011
2019-08-05 18:05:53
2019-08-05 18:05:53
Secrets of Gardening for Pollinators in the Bay Area