Wildfire Readiness – 5-Step Plan for the Bay Area

The essentials of what you can do now – including a list of the most fire-prone plants

Though it is wet today, the forecast shows temperatures steadily climbing, into the 90's through next week. In fact, according to Daniel Swain, weatherwest.com, we may be headed toward an extended heatwave late September into October. Raising the risk of wildfire.
Because the threat remains and the media reports can be overwhelming, we've broken it into useful chunks – just a 5 step wildfire readiness plan – only the essentials you need for this late September.
This 5-Step Plan for wildfire readiness was adapted from literature provided by state and bay area cities

County by county links for emergency alert

sign-ups

Evacuation checklist

Inspection by your local fire department

Debris removal

Removal of flammable plants and debris around your home or building
The list above is a short-term strategy. The details below explain what to do, starting with making sure you are set up for emergency notifications.
1. Sign up for Emergency Notifications

If you haven't already, sign up now.
Nixle
It will alert you to any emergency events and evacuations in your area. You will also receive non-emergency alerts about local criminal activity. Those messages can be annoying, but trust me, Nixle is an invaluable system.
Cal Fire emergency notification sign up, no matter where you are in the state
San Francisco alert system sign up
Contra Costa County emergency warning system
Alert Marin warning system sign up
Alameda County emergency alert
Alert Solano warning system sign up

Understanding the categories of alert messages

Evacuation order: Means evacuate now do not delay to gather belongings. Fire is expected in less than an hour.
Evacuation warning: Evacuate soon, but there is time to gather belongings quickly.
Shelter in place: It is safer to stay in your current location.
2. Evacuation Checklist

The checklist – linked below from the County of Marin, will help you prepare. They have the best one I've seen, it has pre-planning checklist in addition to a list for your "go bag". Plus a family communications plan.
Make copies of important documents like passports, insurance policies, birth certificates, drivers licenses, property deed and mortgage papers.
Some people put them in a safe deposit box.

Where to Purchase Disaster Supplies
If you are looking for reviews and advice on where to purchase disaster supplies, the list below can help.

Wirecutter, which is a New York Times Company has much information about where to purchase, costs including pre-assembled kits.
Aside from the above, there are local big box stores where you can purchase emergency supplies.
3. Local Fire Department Safety Check



If you have questions about your property call your local fire department. Find out if they will do a check of your home's exterior. They will make recommendations for any vegetation that should be cleared.
4. Debris Removal

The State of California recommends removing debris like dead leaves because they will quickly ignite.

Clear your roof
Remove dead leaves and debris from your roof and gutters
Keep branches 10 feet from your chimney
Cover your chimney outlet and stovepipe with a nonflammable screen of 1/2″ mesh
Landscape and Debris Cleaning
Remove all debris, i.e., fallen leaves, dead plants, construction materials away from structures
Stack woodpiles at least 30 feet from structures
Move liquefied petroleum gas containers to a minimum of 10 feet from structures
Create a Defensible Space (See detailed version for more information)
The law requires every home have a 100-foot defensible space around it
Zone 1-up to 30 feet
Remove all dead plants, grass, and leaves.
Remove dead dry leaves; pine needles from rain gutters and roof.
Remove tree branches from your chimney, and the ones that are hanging over your roof.
Zone 2 – up to 100 feet
The remaining 70 feet should be a "reduced fuel zone."
Cut or mow grass to a maximum height of 4 inches.
Create horizontal and vertical space between shrubs and trees.
Keep plants well hydrated.
How to Use Equipment Properly
Mow grass before 10 am.
A string trimmer is safer for clearing vegetation than a mower.
Never on Red Flag days or when it is windy, hot and dry.
Spark arrestors* should be installed on all portable, gas-powered equipment.
*A spark arrestor prevents the emission of flammable debris.

5. Remove These Fire Prone Plants*

The most fire prone plants have similar characteristics
High oil or resin content.
May have fine needles or lacey leaves.
Abundant and dry leaves underneath or leaves with low moisture content.

This list represents the most flammable of plants.
Juniper – highly flammable – will burn even when wet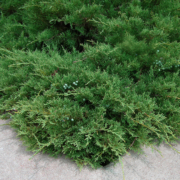 Acacia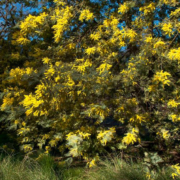 Bamboo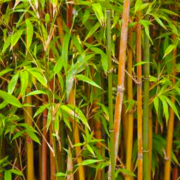 Cypress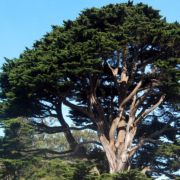 Fountaingrass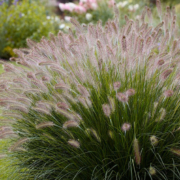 Scotch, French or Spanish broom -Highly flammable, invasive weeds
Douglas Fir Trees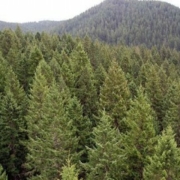 Rosemary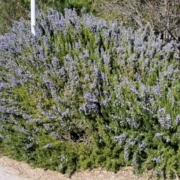 *Keep your plants watered, because even the most fire resistant plant will burn if it is dry.
Sources for this article



Cal Fire
Fire Safe Marin
Firewise USA
Marin Conservation League
https://www.gardenersguild.com/wp-content/uploads/gardenersguild-logo.jpg
0
0
sharris2011
https://www.gardenersguild.com/wp-content/uploads/gardenersguild-logo.jpg
sharris2011
2019-09-18 18:04:36
2022-02-11 00:15:19
Wildfire Readiness – 5-Step Plan for Bay Area