Gardeners' Guild is an ESOP (Employee Stock Ownership Plan)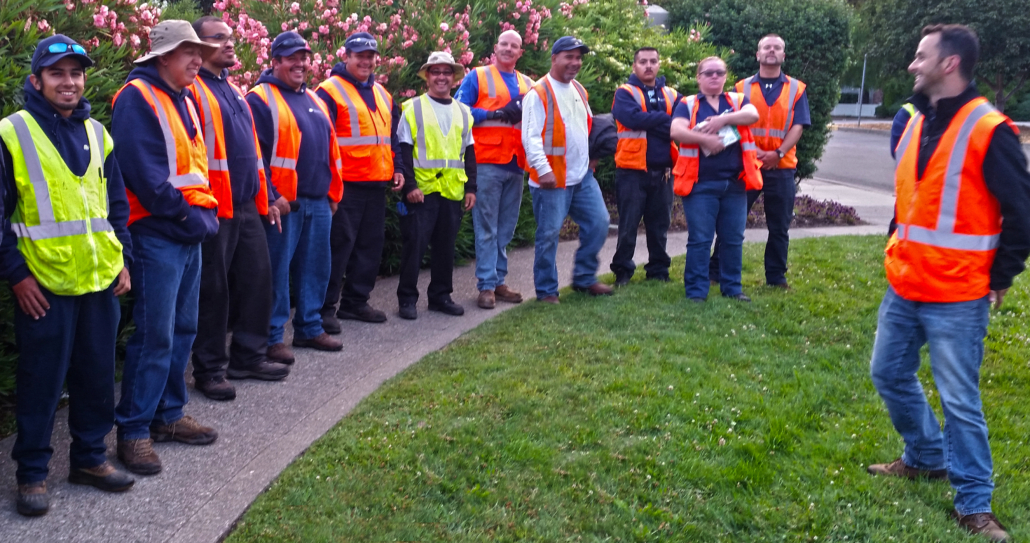 An ESOP is a benefit plan making employees the owners of a company's stock. Over time, the stock builds equity – many of us consider it a retirement plan.
When she left Gardeners' Guild, our founder sold her shares to us – enabling us to become employee owned.
She also instilled in us an ownership mindset long before she left.
Plus these values that guide us in all business we conduct.
Team work. We work as a Team and treat others with courtesy and respect.
Support ongoing learning. To actively seek new solutions that respond to the needs of our customers.
Environmental Stewardship.
Long before it was trendy -water conservation, using the least toxic products, to recycle; reuse.
Making a difference in our community.
Ownership is not always easy. Ownership is about responsibility, not entitlement. In order to accept the blessings of ownership, we must also accept the hard work, and risk required to be successful owners.