We're Always Looking for Great People!
We're looking for people who take pride in doing good work, enjoy working as a team, and want to build a career. If that sounds like you, we would like to talk. Whether you're experienced or just starting out, Gardeners' Guild will support your growth. And, we like to promote from within.  Busca en español »
Available Positions
Click titles to view job descriptions.  Use the form below to apply for a position.
Full-time Gardener
The Opportunity

Immediate opening for a landscape professional to join our team at one of San Francisco's most popular public urban landscapes. We are looking for an Experienced or Entry Level Gardener.
The Company
Gardeners' Guild, Inc. (GGI) is the Bay Area's industry leader in landscape contracting, located in Richmond, CA. We are 100% employee-owned. (ESOP). We embrace trust, honesty, professionalism, quality, responsibility, teamwork, and innovation. For more information, please visit us at: www.gardenersguild.com
Responsibilities
Perform all routine landscape maintenance duties with high quality and care. We will provide training in horticultural tasks. We are looking for someone who can operate an assortment of landscape equipment and can work well with a team.
Qualifications — Required
Legal to work in the United States
Insurable California Driver's License.
Required Traits
Enthusiastic, friendly, and able to work outdoors in an urban setting.
Good customer service abilities.
Detail-oriented with excellent organizational and follow-up skills.
Desirable
Bilingual — English/Spanish
Benefits
Includes paid time off (PTO), paid holidays, and medical, dental, and vision programs. Health Savings Accounts (HSA) or Flexible Spending Accounts (FSA), Employee Stock Ownership Plan (ESOP), 401k and educational reimbursement.
Compensation
Competitive wage and salary, depending on experience level and skill.
Job type: Full-time, Monday through Friday, 6 am—2:30 pm.
Pay: $19.10 + per hour
Please use the form below to apply.
If you'd like to work with us, but there are no positions available, or none that suits you, please feel free to complete the form below anyway — again, we're always looking for great people!
Some of the Benefits When You Join Our Team
Competitive pay
Training
Health benefits
Employee Stock Ownership Plan (link to ESOP info)
401k
Direct Deposit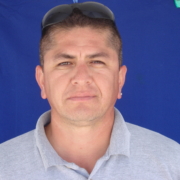 I've been a very fortunate person, finding support from all the Gardeners' Guild management, who have encouraged my professional career path.  Starting as a gardener almost twenty-five years ago, I was recently promoted to Operations Manager.  I'm thankful for everything during all these years. More to come.