3 Facts You Need to Know About Mosquitoes in the Bay Area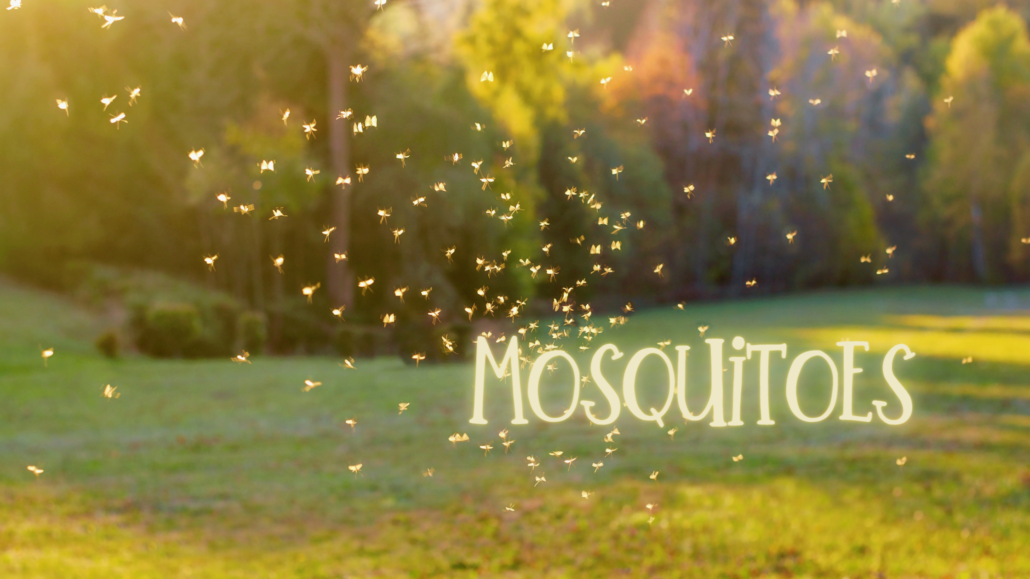 If you drive by some of the North Bay's expansive open fields, you can still see pools of standing water months after the rainy season. Get close enough, and you'll see swarms of mosquitoes. Stagnant water is their favorite place to hang out.
Now is the season when they emerge, trolling to suck your blood. Unfortunately, this coincides with humans' preference for outdoor activities like gardening, vacationing, or entertaining.
Besides being annoying, mosquitoes carry diseases. Experts say there could be more of them due to our record-breaking rainy season.
Our post has the 3 essential facts you need to know about mosquitoes now. The risks, how to control them, and the best and worst repellents. Local government links with information.
1. What local experts say about risks
The biggest risk is "peoples' backyards"
Says Alameda County Mosquito Abatement District's public outreach coordinator. She says backyard items with water are often forgotten, consequently attracting mosquitoes.
Chris Grinter, Manager of Entomology at the California Academy of Sciences, says, "There are definitely going to be more opportunities for them to breed." The East Bay may have a higher risk of mosquitoes because of their high summer temperatures.
Is there really a threat of mosquito-borne diseases in the Bay Area?
West Nile Virus is the most common mosquito-borne disease in California, and it's found throughout the state, says WestNile.ca.gov website.  How high is the risk in the SF Bay Area? According to their website, which has a list by county, the Bay Area's risk is low. One caveat. It's still too early in the season to predict. Dead bird sightings are one way the state tracks  West Nile virus infection trends.  This year there have been 14 dead birds reported. So far, zero reports of West Nile virus in humans. The CDC says: Only one in five may develop fever or cold symptoms. Serious symptoms or fatalities are less common. 1 out of 150 people.
Other diseases include:
Dengue Fever has been sited in multiple counties in California, including the city of Martinez, but at this time, the incidence is low. It is usually carried by the Aedes Aegypti mosquito.
Zika incidence is low; transmission is by people traveling to areas with documented cases.
Who is at risk?
Older people and young children. And pregnant women should be mindful that their developing baby is at the greatest risk of contracting the Zika virus.
Pets can also be at risk. See this article about heartworm.
What time of year is the mosquito population the highest?
The helpful graph below from the Delta Mosquito Control District shows their population peaks in August. And they proliferate before and after. If you live in an area near ponds or creeks, you may see a lot of mosquitoes in spring.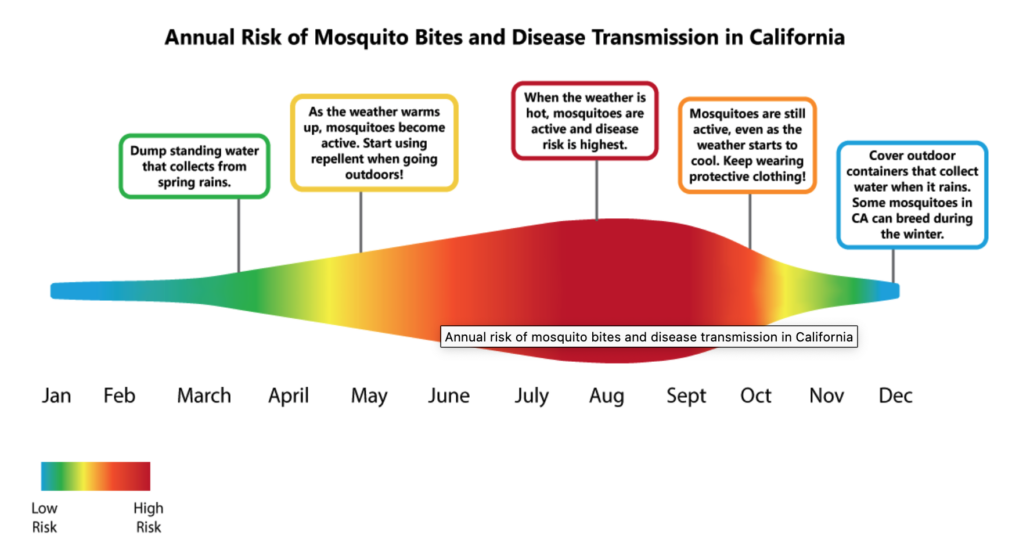 2. Bay Area mosquito control resources
These mosquito control agencies are located throughout the San Francisco Bay Area. Their websites have a wealth of information and contact information for questions and support. Below is a list of them.
Contra Costa County
The County also offers a service for properties with ponds or standing water. From ABC/7 News
The Mosquito and Vector Control District inspects all County public water sources, creeks, marshes and marinas looking for mosquitoes. And they advise people to inspect their own neighborhoods.
San Francisco has a program for cleaning storm drains as part of a mosquito abatement program.
3. Mosquito control: Protection and deterrents proved by testing
What to do now
Mosquitoes thrive in warm air and moisture. Empty any buckets or any open containers in your yard.
Buckets, bird baths, and pet bowls should be dumped and cleaned regularly.
If you have a pool, keep it maintained.
Empty and keep clean any overfull plant saucers.
Don't over-irrigate. Over-watering can result in standing water. A perfect breeding ground for mosquitoes.
When out walking or hiking wear
Wear long sleeves
Long pants
Socks
Closed toe shoes
Avoid tight clothes
Proven deterrents
I used Consumer Reports recommendations in my last report. This time I'm using both Wirecutter and Consumer Reports. They are both fantastic and reputable sources. Each does rigorous testing, and I trust their results and recommendations.
Topical repellents
1. Sawyers Picaridin spray. Rated #1 by Wirecutter
20% concentration of Picaridin. They say it is as effective as Deet but without the drawbacks. It also protects from ticks that carry Lyme Disease.
2. Repel Lemon-Eucalyptus. Rated #2 by Consumer Reports
All natural and Deet-free. It claims seven hours of protection against Aedes mosquitoes, and deer tick nymphs. Unfortunately, it has a very strong and unpleasant Eucalyptus scent.
3. Sawyer fabric treatment Permethrin. Recommended by Wirecutter
Exclusively for clothing and gear. Not skin.
Outdoor deterrents
A note about deterrents. In my last post, I debunked several defoggers. And put the kibosh on citronella candles. Sorry, but there is no evidence that they work.
There's a ton of misinformation abounding on the internet. Limit your trust in sources that recommend products that have been either endorsed by science and/or tested by humans.
If you are bothered by mosquitoes in your area, contact your local mosquito control agency. For some context, my neighborhood has been inundated with them, and the County of Marin sprays here, but we have to alert them first.
Thermacell E90 rechargeable mosquito repellent
It's good for 12 hours and covers approximately 20 feet. They say 40-hour cartridges are available.
Thermacell Smart mosquito repellent system
Wirecutter calls it a holistic home system. This is you want to spend money. It's $699.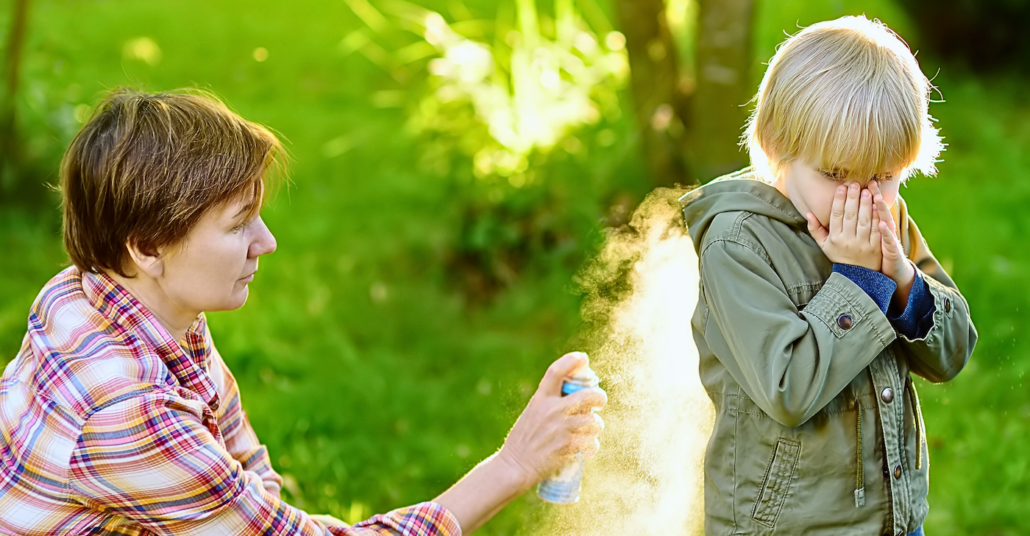 Mosquito repellent myths
Citronella Candles or Plants
An article in the Los Angeles Vector Control District says they can work right around the area of the candle or plant if there is no wind. And it depends on the mosquito. Best not to waste your money.
Natural oils
Lavender is one example. It can actually attract mosquitoes.
Bug zappers
While they could work at eliminating some mosquitoes, they will also kill beneficial insects, which are necessary.
Dryer sheets
There is no evidence that they are effective
Closing thoughts
After looking at what the experts have said, the Bay Area seems relatively safe from any substantial outbreak of mosquito-borne diseases. But don't be complacent. Experts warn that we may have a higher incidence of mosquitoes this year because of the erratic timing of our rainfall. It's also too early to predict because the mosquitoes' high season is not until August. Older people, young children, and pregnant women are at the highest risk.
Eliminate any standing water from your yard. Next, protect yourself with effective repellents. And avail yourself of your local mosquito control district if you have questions. There are some that will spray in neighborhoods that have creeks and ponds.
https://www.gardenersguild.com/wp-content/uploads/mosquitoes-header.png
1138
2228
Gardeners Guild
https://www.gardenersguild.com/wp-content/uploads/Gardeners-Guild-logo-web-tweak.png
Gardeners Guild
2023-06-08 17:37:42
2023-06-08 17:38:18
3 Facts You Need to Know About Mosquitoes in the Bay Area