3 San Francisco Bay Area 2018 Landscape Trends
Sifting through a long list of 2018 trends in landscaping and gardening, we extracted ones more closely pertaining to the San Francisco Bay Area.
These important trends reflect our changing climate and how/ what people are planting this year.
Plus there's a brief, but inspiring case study about an old-fashioned practice made new again.
Thank you to our sources:
Sunset
Garden Design Magazine
Gardenista
Turf Magazine
Houzz
Land8.com
San Jose Mercury News
Container Gardening
A growing population millennials and retirees are moving into multi-family and tiny housing. They want to garden. The answer to their small space challenge is containers.
They provide color, texture and structure.
There are a myriad of choices you can find from classic to modern. Rustic to formal. Balcony boxes.
See below.
Do's and Don't's on Containers
Say no to dark colors or clay pots
Dark colors get too hot; clay dries out in summer.
Best is fiberglass, plastic or glazed pottery.
Make sure they have drainage holes.

Low Water Container Perennials
Succulents are great. Hardy. They usually need full sun.
California Poppies are native, hardy and cheerful.
Lavender – Depending on your space you might try dwarf varieties. They need full sun.
Edible Container Plants
Among the easiest to grow are –
Lettuces, kale and herbs. Shallow-rooted, they need a container with a 9-12″ depth.
Tomato plants are larger and need a container with a 12-14″ depth.
Consider dwarf varieties as well.
What You Need
Good soil.
Know your plant sunlight and water needs. Most edibles will need four-five hours of sun.
Mulching will help your soil hold water.
Feed the soil with: compost; worm castings.
(Gardeners' Guild has great success with worm castings. It is odorless, natural and improves soil health). There are also natural products you can purchase at your local nursery.
Acclimating Landscapes to Climate Change
More people are taking action to prepare for the effects of extreme weather such as drought, wind, severe heat, cold and rain. Adapting a landscape for a changing climate involves components such as design, plant types, maintenance that includes consistent and correct pruning.
Water management is also critical in acclimating our landscapes.
Below are tips on how to prepare for these trends, what you can do and why.
High Wind Resistance
Plants, trees and retaining walls are used as wind blocks
In large areas – plants are installed in a series of staggered rows that re-direct wind around and above.
For small areas – a similar concept referred to as a wind screen.
Wind isn't completely blocked but tempered somewhat.
Wind Resistant Plant Attributes
More flexible stems. Examples: Escalonia, Ornamental grasses.

Fire Resistant Landscapes
The Napa and Sonoma fires brought into granular focus three factors:
"Defensible space" – a high priority. The recommended clearance from a structure is 100′. (More details on this topic in coming months).
Planting firewise plants in the right place. (see examples above).
Gardeners' Guild has maintained and planted many of these.
Heat Tolerant Plants
Our micro-climates are changing. Areas that used to stay cool have hot temperatures more frequently. More people are choosing desert-like gardens.
See photos below for some plants that won't wilt in the heat.

Freeze Hardy Plants
This is a partial list of plants that can withstand freezing temperatures.
Correa 'Ivory Bells'
Verbena Lilacina
Helleborous
Drought Tolerant Landscapes
The drought officially came and went, but it can and will re-occur.
Water bills are rising.
The state of California may reinstate water restrictions making them permanent.
Later this year we will be covering drought tolerant plants and rebates. Stay tuned.
Multi-Family Housing and its Amenities
It has exploded in the San Francisco Bay Area's urban areas. In San Francisco proper, Mission Bay continues to fill in with housing and business. A breathtaking number of luxury, state of the art buildings have been completed in the last few years. We highlight trends that are important for Community Managers.
One trend was noted from a recent issue of Bisnow.
An attractive landscape is a non-negotiable amenity.
Moreover, it shouldn't look sparse or overgrown.
A Multi-Family executive magazine article says that a three-year plan for upgrades that include new fire pits. Or, budgeting for a top of the line grill every few years is a must.
Aside from landscaping, there is a new push for multi-family communities to offer so-called "soft amenities i.e. dog-walking, dry cleaning, packing and concierge services.
A Soil Restoration Brief

David Montgomery, a Geomorphologist and author of books about soil, wants to world to know that organic products' ability to restore degraded soil has been proven – in his own garden!
Over the years Montgomery had become discouraged that modern agriculture is "stripping the Earth of high quality topsoil."
He contends that civilizations throughout history have collapsed due to the depletion of the top three inches of soil. "The skin of the earth", Montgomery calls it. While writing a book on the topic, Montgomery's wife began a project to restore the soil in their backyard.
She massaged in wood chips, fallen leaves, coffee grounds. Also mulch, compost, and a soil inoculant from worm castings. A miraculous transformation took place. It took several years – but the soil came back.
It's now flourishing with healthy edibles. And, Montgomery's story has become more optimistic.
Story courtesy of Sunset Magazine.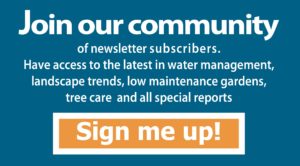 https://www.gardenersguild.com/wp-content/uploads/Grasses2.jpg
1244
2660
Gardeners Guild
https://www.gardenersguild.com/wp-content/uploads/Gardeners-Guild-logo-web-tweak.png
Gardeners Guild
2018-03-24 19:16:57
2018-03-26 17:12:28
3 San Francisco Bay Area 2018 Landscape Trends