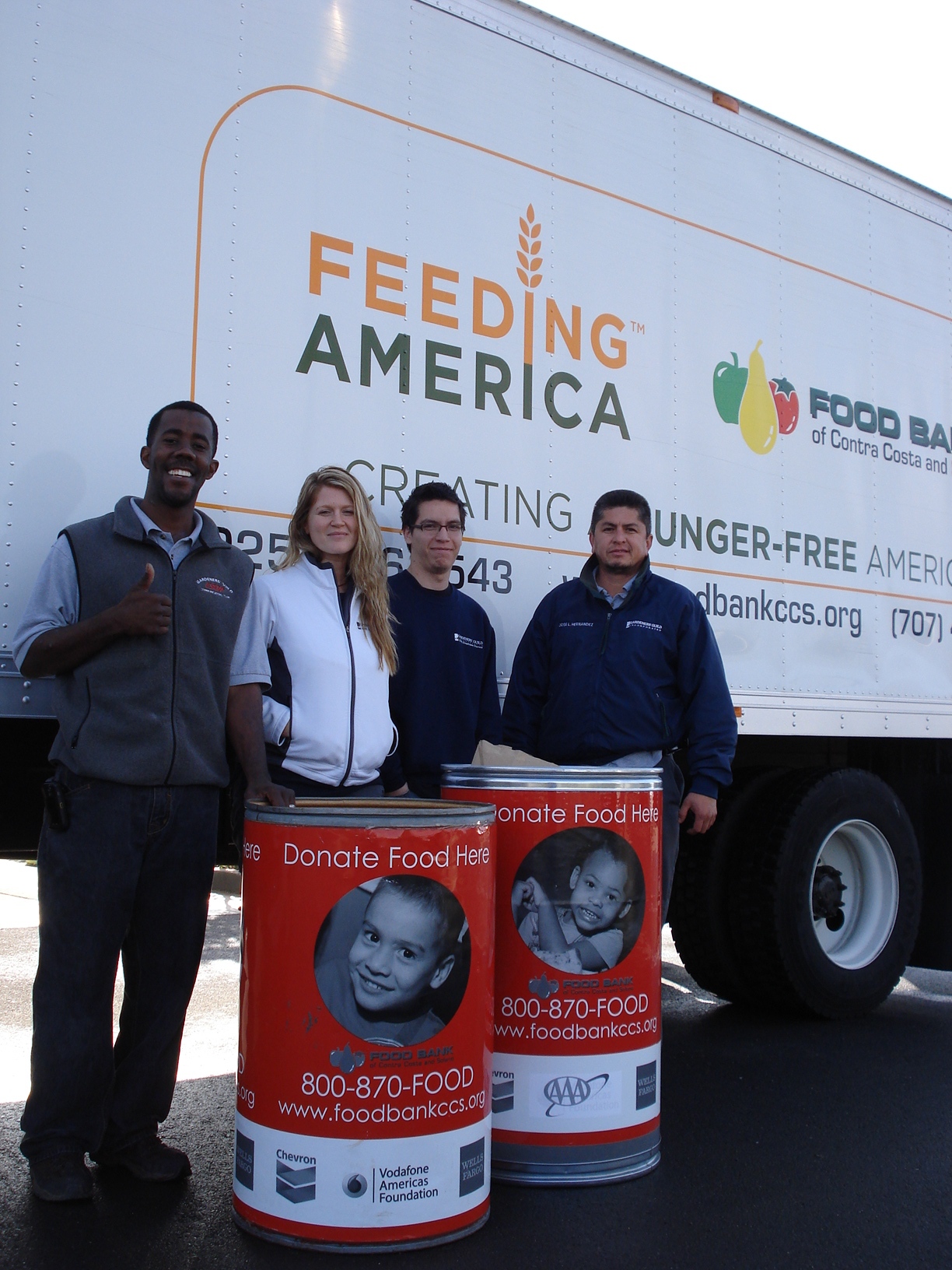 Gardeners' Guild Donates to Community Food Bank
The Gardeners' Guild ESOP (Employee Stock Option Plan) Communications Team wanted to help the Contra Costa and Solano Food Bank in their efforts to provide food during the Christmas holiday.  The organization brought over their bins and starting Monday, December 27th, we began filling them up!
We now have the final tally:
$100.00 food contribution from Gardener's Guild
$50.00 food contribution from our 2011 Super bowl fundraiser!
And various and generous contributions from our staff here at Gardener's Guild
About the Food Bank of Contra Cost and Solano Counties
The Food Bank is a centralized warehouse that stores and distributes donated and purchased perishable and nonperishable food items. They distribute directly to low-income people and make food available for other nonprofit organizations serving the ill, needy and infants.
The people they serve include children, seniors and the working poor.
Some eye opening facts about hunger in our area –
33% of the people they serve are children
1 out of 10 children in these two counties live below the federal poverty line
In the summer only 27 out 100 children receive lunch from federal programs
Seniors are one of the largest groups who rely on community services
50.5 % of all client households had monthly incomes less than $1,000.
Almost one out of every two adults using the food program included at least one employed adult
https://www.gardenersguild.com/wp-content/uploads/Feed-America-Food-Drive-0031.jpg
1632
1224
Gardeners Guild
https://www.gardenersguild.com/wp-content/uploads/Gardeners-Guild-logo-web-tweak.png
Gardeners Guild
2011-03-03 23:10:37
2011-03-03 23:34:57
Gardeners' Guild Donates to Community Food Bank