A Guide to Managing Weeds in the SF Bay Area Landscape
Why your weeds keep coming back
Have you noticed an abundant crop of weeds this spring? One reason – the heavy rains of last fall and winter may have awakened long-dormant seeds. Does it feel like the long rainy winter just erased all the backbreaking work you did last year? Our guide to weeds includes the why what and how of managing weeds.
Plus our guide to weeds is downloadable. See link below.

Why do they reappear?
Weeds produce thousands of seeds. Those seeds are stubborn

and can be viable for years, even decades.

They are transported by weather, especially wind. Also by animals, humans,

and

water. Mulches and soil can also harbor weed seeds.

Even after weeding, their seeds will remain in the soil and may be dormant for years.

Perennial seeds are the hardiest.

Their roots are alive for many years and harder to kill than annual weeds.

An example of a perennial weed is a dandelion. Just one dandelion

puffball

carries as many as 100 seeds!
Understanding is the key to managing weeds
They are tough and relentless. Weeds can thrive in the most unsavory environmental conditions. Drought, fire and even herbicide applications don't kill all weeds. And, they will outcompete with desired plants for sunlight, water, nutrients, and space.
Weeds offer some benefits
Protect bare soil from erosion.

Improve the soil by imparting organic matter.

Absorb carbon dioxide from the atmosphere.

Can provide habitat for birds, worms,

and

beneficial insects.

And – some have powerful medicinal properties (and are edible)
Weeds are a problem when
They overpower desired plants and deplete

the soil

of nutrients and moisture.

Their unattractive appearance, texture, color and growth habit detracts from your garden or landscape.

They harbor

disease-carrying

insects that spread to desired plants.

Poisonous weeds can be dangerous to you and your pets.

Invasive weeds take over your garden in a single growing season.
Two types of weeds – what makes them different
Annual Weeds
Warm weather annual weeds grow only from seeds every spring. Cool weather weeds germinate in late summer or fall. Their roots are shallow as compared to perennial weeds (see below). For this reason, they are easier to pull. Some die out after flowering.
Perennial Weeds
These weeds reproduce year after year from roots and seeds. Because of their tenacious roots and seeds that can live for years, they are much more difficult to control. Two common perennial weeds in the San Francisco Bay area are dandelions and oxalis.
Tips for Managing Weeds

The harsh truth is that you can never completely eliminate weeds, but effective management will help control them.
Your first step is prevention.
Tips on Weed Prevention

Plant Choices
The right plant in the right place sounds simple but makes all the difference. Healthy vigorous plants have the best chance of out-competing weeds.
Healthy Soil
Make sure that plants are healthy by feeding the soil with organic products including mulch and compost.
Mulching and Sheet Mulching
Mulch keeps

the soil

cool and moist. It deprives weeds of light. Organic mulches enhance soil structure and host insects can devour weeds. Sheet mulching is layering of cardboard, newsletter or fabric. It serves as a weed barrier.



Proper irrigation is critical
We recommend drip because the water goes directly to the root of the plant, not in between them. Spray irrigation can encourage weed growth.
Pre-emergent Herbicides
There are products that range from natural to chemicals whose purpose is to control the germination of weed seeds. This product will not impact weeds that have already grown. An herbicide is a barrier so it needs to thoroughly cover an area for maximum effectiveness.
How to get rid of them?
Gardeners' Guild's philosophy is to use the least toxic practices. We recommend a combination of prevention, mechanical, biological, and chemical means only when necessary.
Hand Pulling

This works best when weeds are small and before they flower. Once they flower, seeds will be spread.
String Trimming

This works best for annual weeds. It is used for the top growth control of broadleaf weeds.
Mowing
For a heavily weeded area, mowing helps prevent broadleaf weed seeds from spreading but cutting off flower heads.
Flaming
Less effective for

deep-rooted

(perennial) weeds. This method requires a propane burner which burns cell walls of the seeds.



Post-emergent Herbicides
Their purpose is to kill weeds once they appear. This product will either target foliage and/or weed roots. Take precautions when using and be aware of any community regulations against them.
Weed Types Common to SF Bay area
Below is a list of common San Francisco Bay area weeds. Some are invasive and fire hazards. Invasive weeds will damage our ecosystems by displacing native species, increase fire and flood danger and consume valuable water.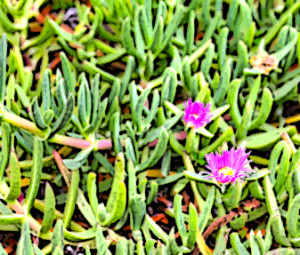 Ice plants – Invasive
They compete with native plants. Seeds are carried from landscape settings to natural areas. Pieces of the plant can be washed into storm drains. They grow in natural areas and along freeways. Remove by hand pulling, mechanical methods. Glyphosate is effective but only as a last resort.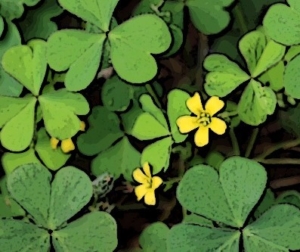 Oxalis/Wood Sorrel




Grows in lawns; flower beds. Blooms in

spring. Spreads

rapidly by their many persistent bulbs. Very competitive. Remove root bulbs before they bloom. Sheet mulching or post-emergent treatments are used.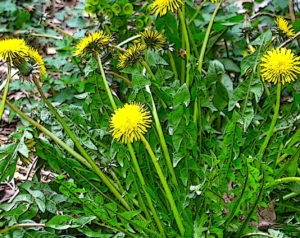 Dandelion


Perennial. Seeds spread in wind. Leaches nutrients from

the soil

of desired plants. Prevention is key. Hand weeding and fabric mulching can work. Herbicides if necessary.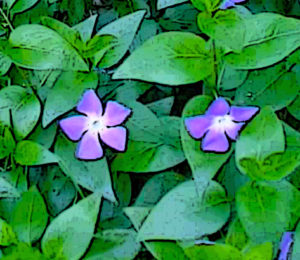 Periwinkle/Vinca Major – Invasive
Their aggressive stems root wherever they touch the soil. Spreads rapidly in shady creeks, drainage areas and chokes native plants. Vinca minor is okay. Removal by hand pulling. Rake the area to loosen the soil. Or, brushcut and cover area with cardboard for at least a year.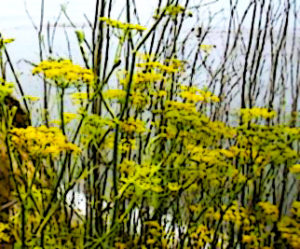 Licorice Plants – Invasive
Seeds spread by wind. Spreading branches root wherever they make contact. They can and do displace native plants in coastal areas. Hand pulling is effective for small infestations. for larger areas, herbicides are used.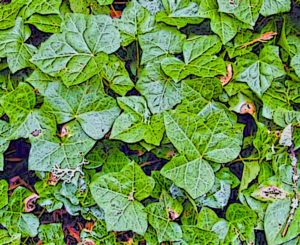 English Ivy – Invasive
Distinguishing them from less invasive ivy is difficult. Invasive ivy will smother understory vegetation, wrap around trees and harbor non-native rats and snails. Removal – wear protective clothing. Dig down 8-10 feet should get at their roots. Dispose of plants. A large expanse of ivy can be rolled like a carpet.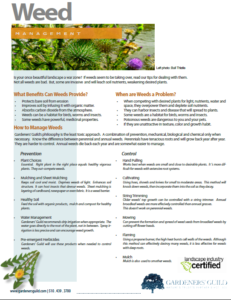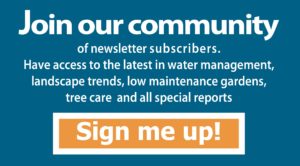 https://www.gardenersguild.com/wp-content/uploads/BullThistle4.jpg
1625
3006
Gardeners Guild
https://www.gardenersguild.com/wp-content/uploads/Gardeners-Guild-logo-web-tweak.png
Gardeners Guild
2019-04-30 20:31:21
2019-04-30 20:31:21
A Guide to Managing Weeds in the SF Bay Area Landscape