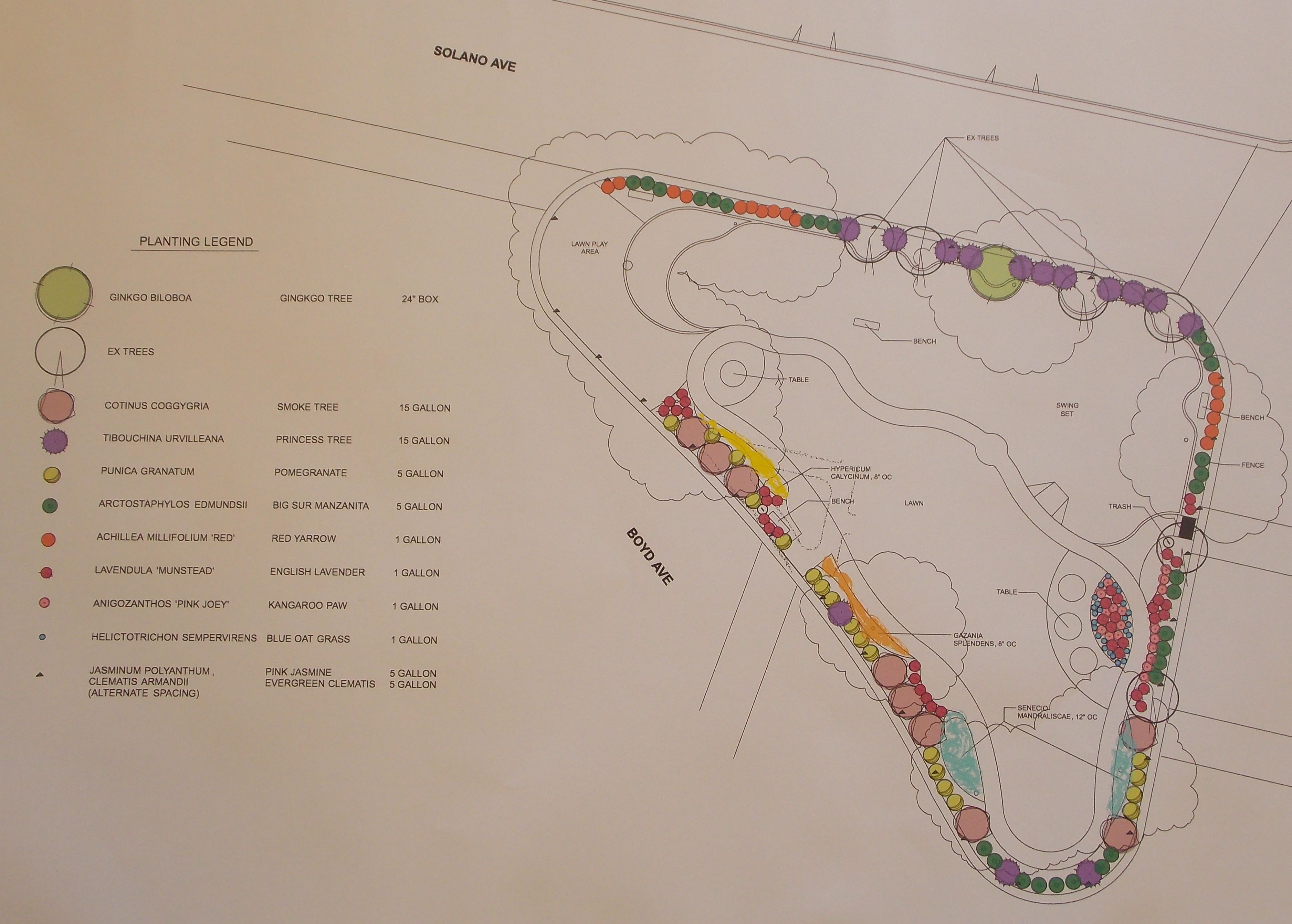 Community Spirit Beautifying Solano Playlot
A group of dedicated Richmond residents are working hard to beautify their community park called the Solano Playlot.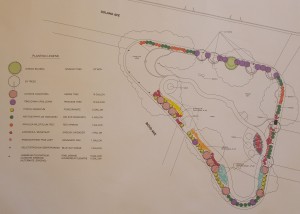 Located at the corner of 38th and Solano Avenue, the park has been successful in getting the support of the city for improvements.  Gardeners' Guild got involved earlier this year when we volunteered to develop a plan for them.
I posted on Facebook in early April as we were in the early stages of developing a planting plan for them.  Now that we have a design I wanted to post a photo of it.
Gardeners' Guild employee Samantha Edwards' design is for fragrant and edible plants that include Pomegranate, Lavender, Yarrow and a Smoke Tree.
Smoke trees are beautiful, multi-stemmed and turn a smoky pink color from June through August.
If you want to know more about Solano Playlot, see their Facebook page.
https://www.gardenersguild.com/wp-content/uploads/DSCN0482.jpg
2685
3753
Gardeners Guild
https://www.gardenersguild.com/wp-content/uploads/Gardeners-Guild-logo-web-tweak.png
Gardeners Guild
2013-07-10 23:04:34
2013-07-10 23:08:08
Community Spirit Beautifying Solano Playlot