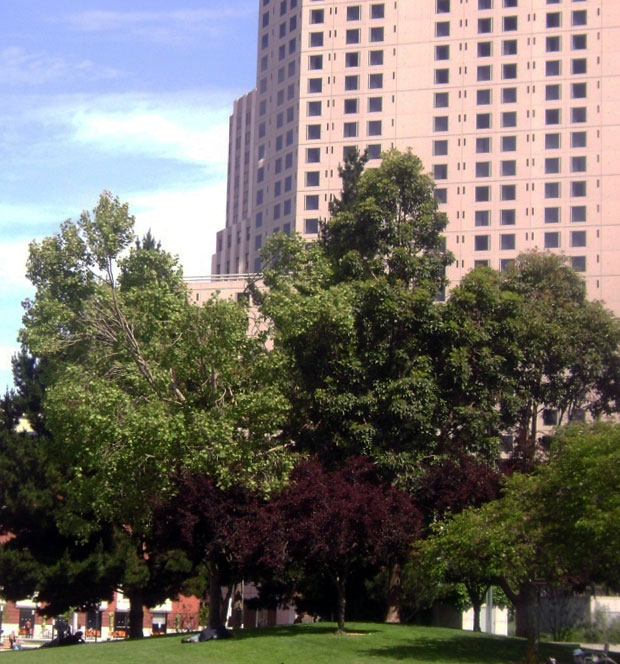 Fall is Tree Pruning Season
Autumn is the best time for a few reasons:
Once leaves have fallen off a tree it is easier to see cracks, defects and deadwood.
Safety – potential hazards should be removed before winter storms.
Reasons for pruning:
to remove damaged, dead or structurally weak limbs, improve tree's health and prevent property damage.  It also encourages growth, increases flower and fruit production and adds aesthetic appeal.
Proper pruning techniques are vital:
The National Arborist Association says "Proper pruning is an art based on scientific principles of plant physiology." It is best to hire a professional who can assess the type of pruning necessary for your tree.
It is part of a tree care plan
An important component to landscape management is having a tree care plan.  Included in this plan should be a timeline and a strategy for taking care of all tasks over a given period of time.  An assessment of trees' health condition in terms of any physical damage, decay, safety hazards, pests or disease comes first.
Gardeners' Guild has had close to 40 years developing long term tree care plans for its clients.  We're happy to answer any questions about what we do.
https://www.gardenersguild.com/wp-content/uploads/Trees1.jpg
664
620
Gardeners Guild
https://www.gardenersguild.com/wp-content/uploads/Gardeners-Guild-logo-web-tweak.png
Gardeners Guild
2010-11-11 06:05:33
2010-12-03 23:39:59
Fall is Tree Pruning Season