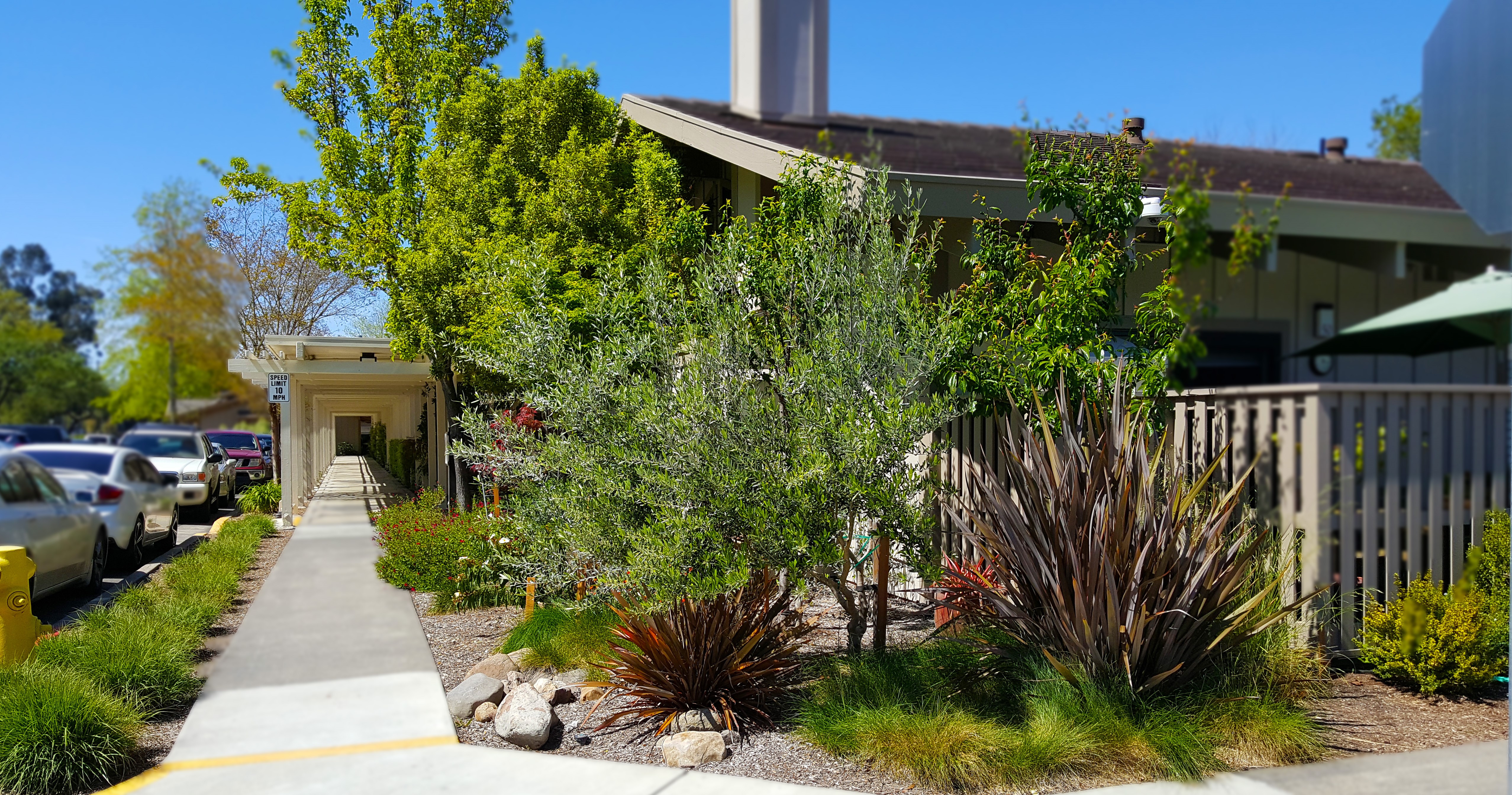 GGI Wins Four Landscaping Awards – Includes First Place for Sustainable Landscaping
The California Landscape Contractor's Association's North Coast Chapter (CLCA) recognized Gardeners' Guild for four awards at their annual awards ceremony in Santa Rosa. 
The four honors presented to Gardeners' Guild were for Spring Lake Village, a large retirement community in Santa Rosa.  Two of them were for first place:
First Place: Unlimited Commercial Landscape Maintenance ("unlimited" refers to property size-in this case 30+ acres)
First Place: Sustainable Landscape Maintenance for a commercial property
Recognition: Landscape Renovation
Recognition: Large Commercial Landscape Installation
The Sustainable Award exemplifies Gardeners' Guild's reputation as a sustainable landscape pioneer with regard to water conservation and ecological practices. Its requirements were scrupulous: the contractor needed to show dedication to sustainable principles that include water/energy conservation, fossil fuel reduction, green waste recycling, Integrated Pest Management (IPM), reduction of chemicals and storm water runoff; use of organic products and conversion of high water use plants.
Daniel Levy, Account Manager for Spring Lake Village, a passionate advocate for ecological practices, has managed the landscape for the last ten years.  During that time, renovation work was phased in gradually with a single-minded purpose – to reduce the use of chemicals and synthetic products; save water and fossil fuel.  The property, once dominated by large swaths of turfgrass, has been gradually converted to natives and other drought tolerant plant material. 
The recent renovation and installation work was a combination of irrigation upgrades, plant palette changes, grading and drainage work. Bioswales and rain gardens were installed to manage storm water.  To build living soil and enhance biodiversity they sharply reduced the use of synthetics, replacing them with weed barriers and mulch to build soil, hold water and resist weeds. 
Levy underscores an important point about sustainability. He says "it also recognizes the interconnectedness of people and the environment. Over the years, Gardeners' Guild made a commitment to client and resident education and we have built a vibrant and sustainable 'web' of human relationships." 
"It's an honor to be recognized by our peers in the landscaping industry," says Kip Matthews, who heads GGI's Construction Division.  "It was a complicated project that involved many people.  We couldn't have done it without teamwork of our employee-owners."
https://www.gardenersguild.com/wp-content/uploads/SLV-NrPkgLot.jpg
2688
5110
Gardeners Guild
https://www.gardenersguild.com/wp-content/uploads/Gardeners-Guild-logo-web-tweak.png
Gardeners Guild
2016-06-27 23:32:25
2016-06-27 23:32:25
GGI Wins Four Landscaping Awards – Includes First Place for Sustainable Landscaping