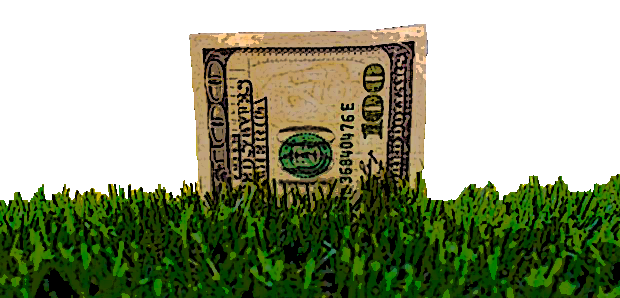 Latest Water District Regs & Rebates
SFPUC
Local Regulations

10% voluntary reduction in water use compared to 2013 – all SFPUC customers. 
25% reduction of landscape watering lifted as of July 1, 2016
Revert wastewater flow factors back to their original adjustments, effective July 1, 2016.
Prohibited water activities (State Requirements)

Watering outdoor landscapes that causes runoff to sidewalks, streets, and hardscapes
Using a hose without a shut-off nozzle
No washing of driveways, sidewalks or hardscape; except as needed for health and safety or to meet City of San Francisco standards
Using drinking water for soil compaction, dust control, or other non-essential construction purposes if non-potable water is available.
Watering outdoor landscapes with potable water during and within forty-eight (48) hours after a rain event.
Watering with potable water of ornamental turf on public street medians; 
Inefficient irrigation of landscapes outside of new homes and buildings
Using drinking water in non-recirculating fountains or decorative water devices. 
SFPUC Watering Recommendations
For a typical San Francisco property, reducing watering to once or twice a week, and/or the amount time that watering occurs, will help ensure efficient water use while keeping plants alive.
For steeply sloped areas, watering should be done in multiple start times to avoid runoff. Watering for 5 minutes, turn off for an hour, and then water again for another 5 minutes results in better absorption than 10 minutes straight. Consider replacing grass or high water use plants with drought-tolerant species or converting to drip irrigation.
REBATE$
Residential turf replacement program
Residential Graywater systems
Large landscape improvement grants – this however, is for half acre minimum and has very specific guidelines (new) and applications are due October 22nd.*
*GGI note: this guidelines are lengthy and complex.  See SFPUC website for details.
The above was reprinted and summarized from SFPUC website.
MMWD
75% of their water supply comes from local reservoirs that, when full, provide only about two years of water.  They continue to ask customers to voluntarily conserve.
REBATE$
State of California Rebates
$2/square foot turf removal rebate for residential customers
They are continuing the following outdoor restrictions:
Using a garden hose without a shut-off nozzle
Landscape irrigation between the hours of 9:00 a.m. and 7:00 p.m.
Irrigating any ornamental landscape or turf areas more than three days in any week.
Applying potable water to outdoor landscapes during and within 48 hours after measurable rainfall.
Contact MMWD office with any questions (415) 945-1520.
EBMUD
Continuing Restrictions

The following outdoor watering restrictions are in effect.
Repair leaks 
Landscape watering that runs off on sidewalks, streets and hardscapes.
No washing of driveways and sidewalks; except as needed for health and safety.
Only hoses with shutoff nozzles are allowed.
Fountains or decorative water features must use recirculated water.
No irrigating ornamental turf on public street medians.
No watering of outdoor landscapes within 48 hours of rainfall.
REBATE$
Residential
Lawn Conversion & Irrigation Upgrade Rebates
Get up to $2,500 for converting lawns and upgrading irrigation equipment at single-family homes and multi-family residences of 4 units of less.
Save water, beautify your garden, and enhance soil health with mulch.
Get a rebate of up to $50 for purchase of a graywater system 3-way diverter valve.
HOAs
Lawn Conversion and Irrigation Upgrades
Multi-family properties: up to $20,000 for 5 units or more; up to $2,500 for 4 units or less (includes drip irrigation, high-efficiency nozzles, pressure regulators, submeters and lawn conversion.)
Commercial Properties
Up to $2,500 (single-family and multi-family residences of 4 units or less)
Up to $20,000 (commercial sites and multi-family residences of 5 or more units)
SANTA ROSA WATER AGENCY
June 14th voted to lift mandatory water restrictions
REBATE$
For turf conversion and/or improving the efficiency of your irrigation system
Graywater rebate program
Rainwater harvesting
SOLANO COUNTY WATER AGENCY

REBATE$
Smart Irrigation Controller Rebates
Install a qualifying smart controller to irrigate your existing landscape and you could receive up to $300, $700, or $1000 depending on the number of stations.
Go to: www.waterprograms.com/solano or call 855.512.1221 
Water-Efficient Landscaping Rebates
Replace your lawn with water-efficient landscaping and receive $1.00/square foot, up to $1000 maximum; see Turf Replacement Rebate Program and check out FAQs about the Landscape Rebate Program. Please read the terms and conditions before you remove your lawn. Contact 707.455.1113 or email hidden; JavaScript is required for details. 
Gardeners' Guild works in the above areas including Napa, Sonoma County, Marin, San Francisco, East Bay and Solano County.

We have a dedicated irrigation division and can diagnose, repair, design an irrigation system. Our awards since the mid 1980's demonstrate we've been ahead of the pack in our long term planning that water management would be one of the most important issues of our time.
Call us at 510-439-3700 or 415-457-0400
https://www.gardenersguild.com/wp-content/uploads/WaterRebateArt.png
298
620
Gardeners Guild
https://www.gardenersguild.com/wp-content/uploads/Gardeners-Guild-logo-web-tweak.png
Gardeners Guild
2016-09-16 23:44:36
2016-09-16 23:44:36
Latest Water District Regs & Rebates