We deliver Poinsettias to San Francisco and Marin County offices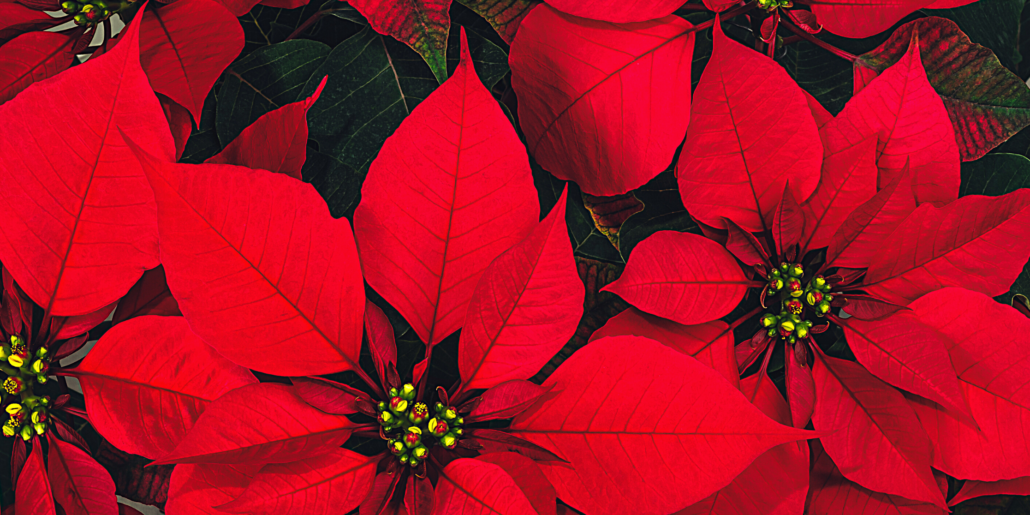 5 ways to decorate your office with Poinsettias
Treat your office to cheerful Poinsettias this holiday season! Delivered to your office in Marin or San Francisco in a decorative foil sleeve.  We can maintain them through the holidays, or you can maintain them yourself.
The USDA says they are the most popular potted plant in America. Originally cultivated in Mexico, many cultures associate Poinsettias with joy, cheer, and success. The Aztecs consider them sacred and have used them in religious ceremonies.
We have suggestions for where to display them and how to care for them, and a pricing sheet with color and size options. If you're stumped on where to put them, consider:
Grouping them at a reception desk
A sunny windowsill
Line an entryway on one side or both
Cluster them on a conference table
On your desk, of course.
You can make an impact when you group them. Either multiple colors or one color.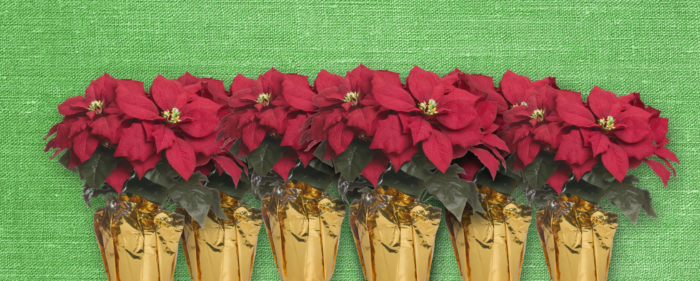 Some facts about Poinsettias
They aren't poisonous to people. An Ohio State University study found that a 50-pound child would have to eat 500 leaves for any harmful effect to occur. Although they can cause mild irritation in kittens or puppies. Best to keep them away.
Poinsettias are natural air purifiers and help remove formaldehyde, one of the worst indoor air pollutants.
Caring for Poinsettias
Light
They like bright light. Ideally, 6 hours. Natural or fluorescent will work.
Indoor Temperatures
Poinsettias are happiest if your office temperature is at least 65º to 70º F. At temperatures below 60º, they are susceptible to root rot.
They also don't like cold drafts or excessive heat.
Water
The University of California suggests checking the soil daily and if it feels dry, give it water until it drains. Make sure not to leave it in standing water. See the handy watering chart below: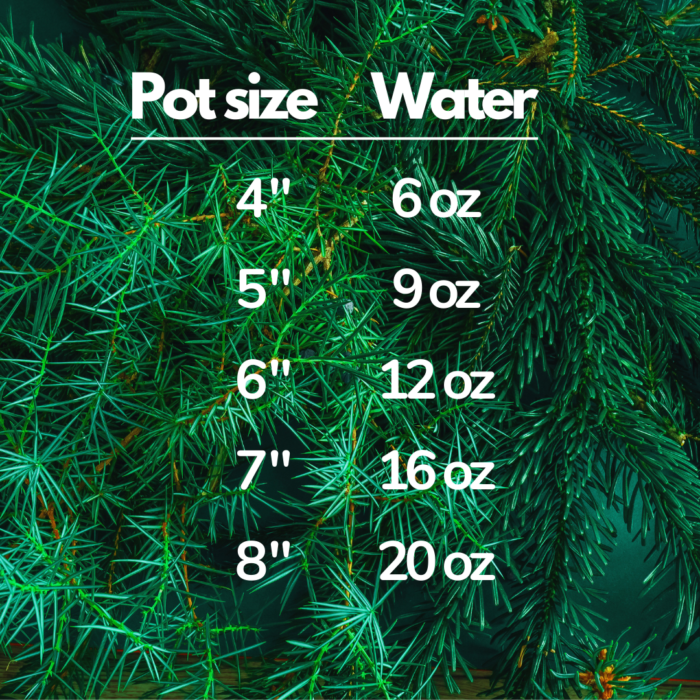 Order now while supplies last
Cost varies based on if you choose to have us maintain them or not.
Sizes 4",6", 8" or 10″ Poinsettia in a decorative foil sleeve.
Our maintenance program goes from the week of November 30th through the first week of January
*A delivery charge may apply.  Replacements are at an additional cost.
See the pricing sheet for more information.

How to order
Contact Angela Wrath
Phone (510) 439-3707
Email email hidden; JavaScript is required
https://www.gardenersguild.com/wp-content/uploads/Poinsettias-scaled.jpg
1197
2560
Gardeners Guild
https://www.gardenersguild.com/wp-content/uploads/Gardeners-Guild-logo-web-tweak.png
Gardeners Guild
2022-11-09 23:44:29
2022-11-10 16:48:03
We deliver Poinsettias to San Francisco and Marin County offices