SF Bay Area Storm Preparation: Where to get sandbags and how to use them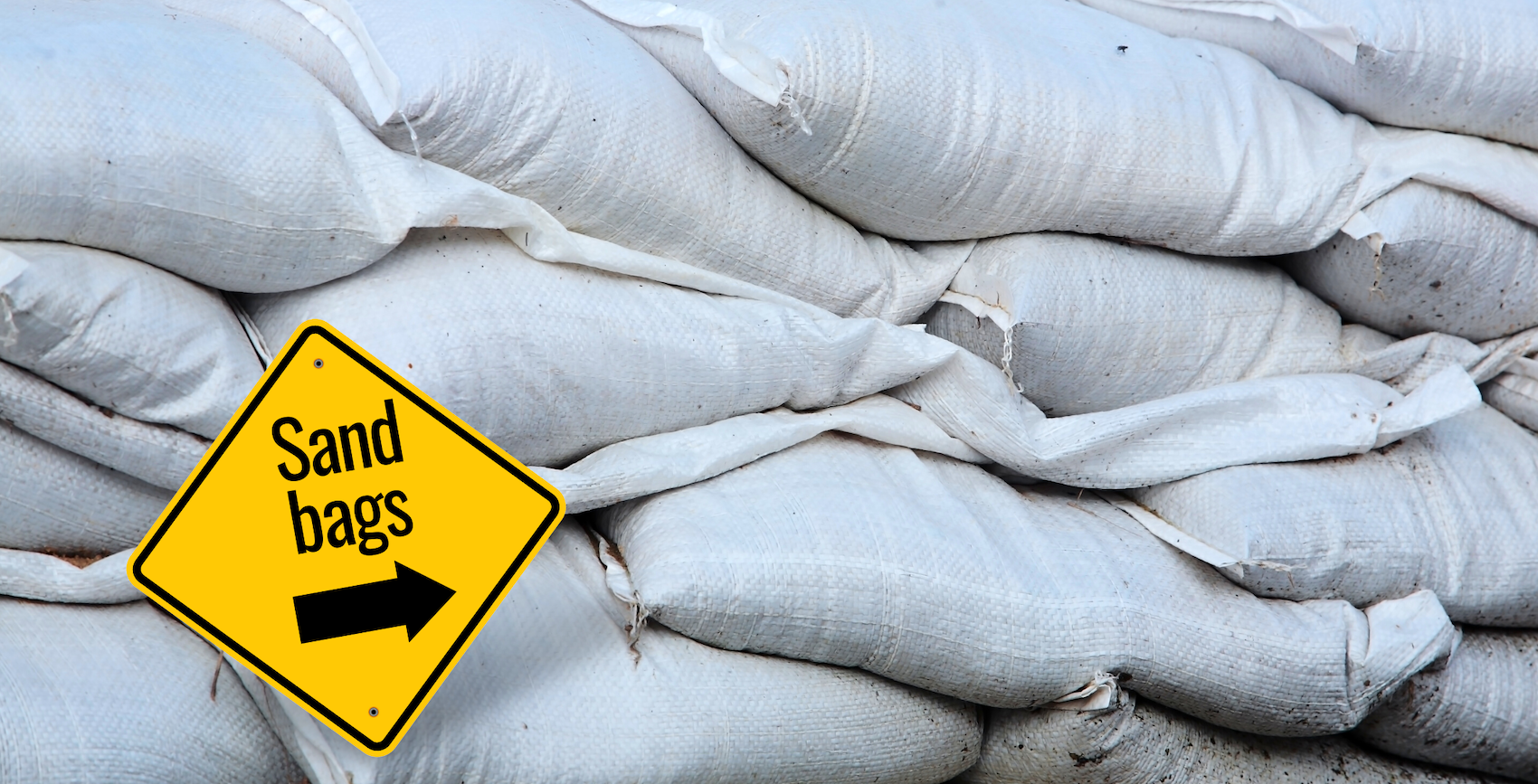 Sandbags: where to get them and how to use them
Sandbags are a temporary fix to prevent or reduce flooding.
If you need them, our post has an up-to-the-minute downloadable list of where to find them. (through retailers or public works facilities).
The list includes retailers and public service locations for the following county and municipalities.
Contra Costa
San Francisco
Marin
Sonoma
Napa
Solano
Retailers like Lowes or Home Depot may have them, but I couldn't confirm that information this morning.

4 Tips for How to use sandbags
I scoured several sources and found a consensus for how/where to place them.
They should lie flat on the ground. Sweep away any debris to prevent any gaps that could allow water to trickle through.
Place sandbags lengthwise and parallel to the direction of the water flowing. Kind of like bricklaying. If the bag has an open end, ensure it is folded under the sand-filled portion.
Ensure sandbags are tight against each other by flattening each row with your foot. The goal is to provide a tight seal.
Your "brick wall" of sandbags should be shaped like a pyramid. If there are four or more rows, it should be five times wider than tall.
Closing thoughts
The downloadable list also has links to cities where you can get more information.
I will update this as time permits.
Stay Safe
https://www.gardenersguild.com/wp-content/uploads/Header-Sandbags.png
867
1700
Gardeners Guild
https://www.gardenersguild.com/wp-content/uploads/Gardeners-Guild-logo-web-tweak.png
Gardeners Guild
2023-01-03 22:20:15
2023-01-03 22:41:58
SF Bay Area Storm Preparation: Where to get sandbags and how to use them