Your Poinsettia Order Will Help North Bay Fire Victims
Order Poinsettias help North Bay fire victims



Gardeners' Guild is launching this campaign for the 2017 holiday season because of the catastrophic effects the wildfires have had on San Francisco North Bay residents. It will take a lot of support for survivors to rebuild their lives. And, Gardeners' Guild wants to help.
The "how" of – Order Poinsettias help North Bay fire victims.
Gardeners' Guild will donate 10% of each poinsettia order to help North Bay fire victims.
When to Order Poinsettias
Now.
Our nurseries grow limited quantities and to ensure availability
Order by the second week in November.
Readers Digest calls the Poinsettia "the official flower of Christmas". Their cheerful colors and air cleaning properties are a winning combination.
What is included*

Poinsettia delivery to your office.
Maintanence from November 28th through first week in January.
Removal is the first week in Janary
*See more details below about Poinsettia options colors and sizes.
Gardeners' Guild Interior Division
Our interior division services San Francisco, East Bay including Richmond, Emeryville, Berkeley, Oakland; as well as Marin.
We do interior plant maintenance as well as installation of plants and containers. Lease or purchase options.
Poinsettia Care

Poinsettias are temperamental.
They need just the right light and moisture to last through the holidays.
Leave it to us to maintain expertly.
They need strong indirect light, love moisture but not too much and warmish temperatures.
How to order

Interior Account Manager Angela Wrath can take your order and answer any questions.
Direct: (510) 439-3707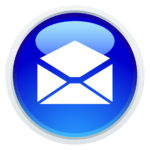 https://www.gardenersguild.com/wp-content/uploads/FINALMultiPoint-1.jpg
330
899
Gardeners Guild
https://www.gardenersguild.com/wp-content/uploads/Gardeners-Guild-logo-web-tweak.png
Gardeners Guild
2017-10-27 21:49:23
2017-10-27 21:49:23
Your Poinsettia Order Will Help North Bay Fire Victims