Prepare for rain — the ultimate checklist to protect your property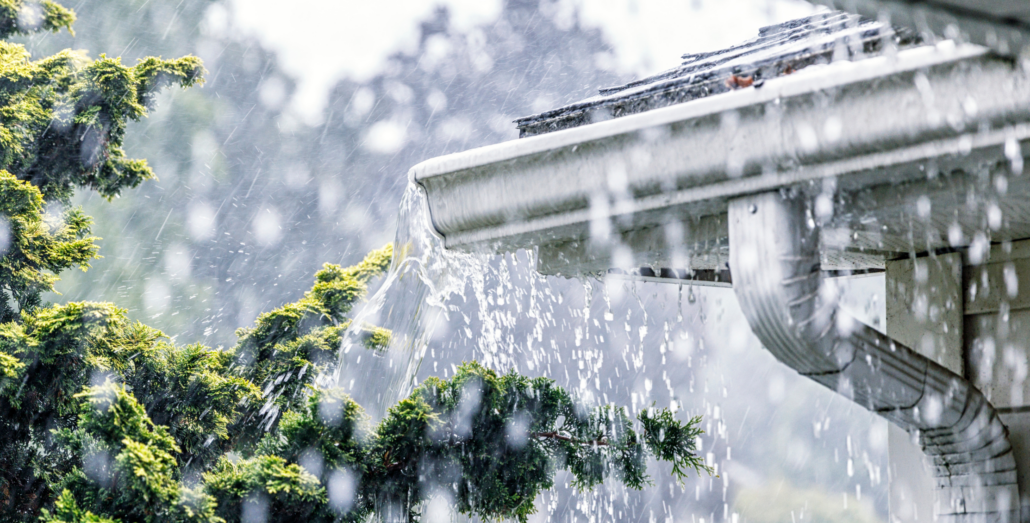 Prepare for rain this week!
Yes — rain! I'm giddy with anticipation. Yet its severity is unknown. A heavy rainstorm? Or a light sprinkling? You best be prepared for anything. This post includes a link to a checklist I prepared in 2018, which has you covered for the home or building and the landscape, including trees. It's organized by priority, as well. Some items on the list require preparation in advance.
This post will guide you through some last-minute planning if you haven't already. And get you ready for the next storm.
As of now, weather.gov predicts a 100 percent chance of rain Thursday in San Francisco. A good barometer for the rest of the Bay Area. Climate Scientist Daniel Swain hints (with no guarantee, of course) that December could be more seasonably cool and wetter. He does base his predictions on climate modeling, as shown on weatherwest.com.
No free pass on the drought, however. That reality hovers over our daily lives until the state says differently. Whether or not the drought is officially over, our perception of water is forever changed. No longer a commodity. The threat of future water scarcity remains.
This month is a short post for those in the San Francisco Bay Area, a bit last minute.
3 things to do — your highest priority
Your building or home
Check your roof for leaks, and ensure the flashing is intact.
The landscape
Make sure water is diverted away from your structure. (utilize sandbags or plastic sheeting as necessary)
Check trees
Check that any tree limbs are away from your structure or power lines. Call PG&E  at 800-743-5000 if you see limbs too close to power lines.
Download the checklist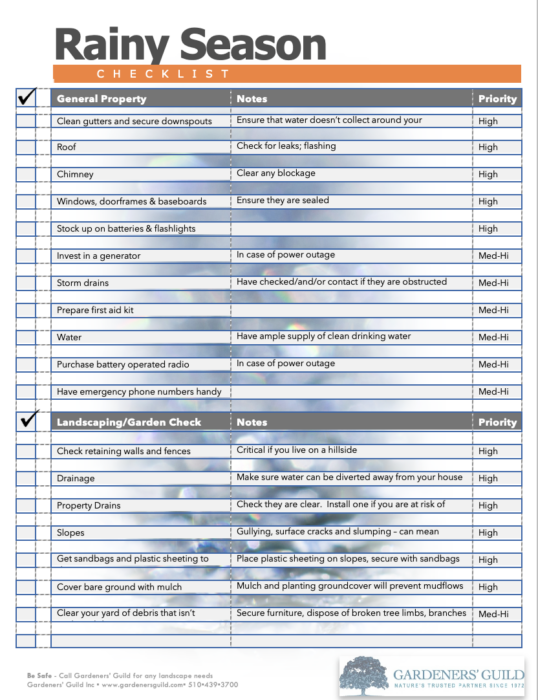 Stay safe.
https://www.gardenersguild.com/wp-content/uploads/RainRoof.png
1130
2225
Gardeners Guild
https://www.gardenersguild.com/wp-content/uploads/Gardeners-Guild-logo-web-tweak.png
Gardeners Guild
2022-11-30 18:19:08
2022-12-27 22:36:12
Prepare for rain — the ultimate checklist to protect your property