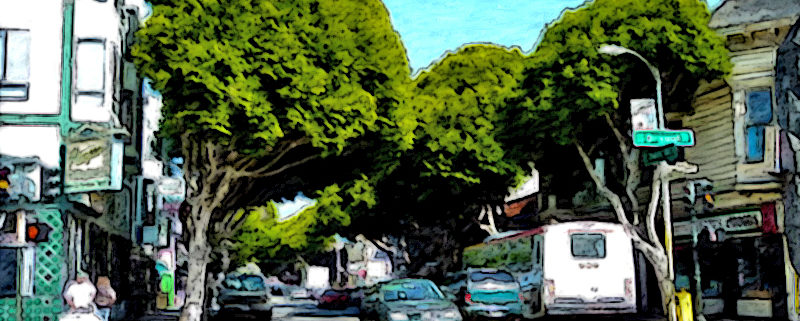 A tree care plan that ensures your trees' survival in the drought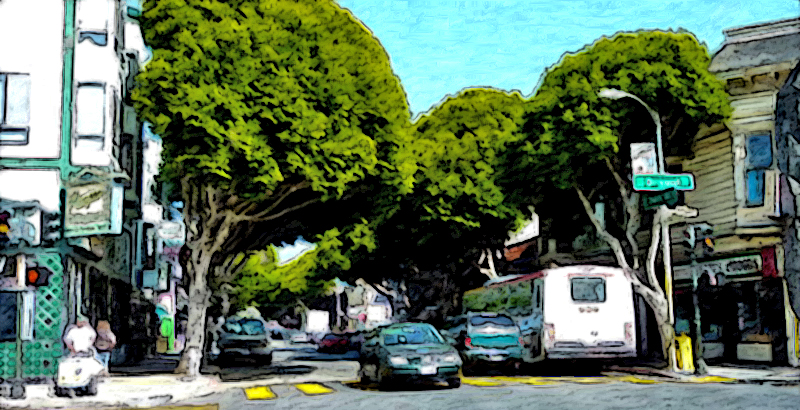 Why tree care planning is critical
It's the best thing you can do to ensure a tree's survival in the drought. Huge, mature trees. Whether you have one or a hundred, I've heard many stories about drought-stressed trees whose symptoms weren't apparent to the average person. But ultimately, they became infected and had to be removed. The University of California says they should be inspected regularly.
This post is a guide to the 3 elements of tree care planning, the most important of which is inspection and pruning.
Do You Know How Much Your Trees Are Worth?
And more expensive to replace


The 3 Elements Of A Tree Care Plan
Your plan will include short and longer-term priorities and will vary depending on tree type and age.
1. Pruning
There are 3 reasons for pruning.
Safety
Removing dead or hazardous limbs.
Trees growing too close to a building are a fire hazard and need to be thinned. Either through the top or sides. Or removal of individual limbs.
Allowing for pedestrian or car clearance, lower branches are removed. (In San Francisco, the lowest branches should be 8 feet above the sidewalk.)
Health
Structural pruning is essential and includes proper spacing between lateral branches. And having a dominant central leader (one main trunk in the center of the plant). When there are double leaders (trunks) competing, the tree's survival is at risk. An Arborist can assess for the right solution.
Removing dead or dying branches can suppress disease and remove excessive weight, contributing to safety or health problems. It will also allow light to filter through. It will help the tree resist high winds, which we have in the Bay Area.
Proper thinning — also helps prevent disease and loss of vigor. Tip from the University of California. Thinning of a tree's understory can reduce drought stress.
Do not ever top a tree. It harms the tree structure, weakening it and making it more vulnerable to breakage or disease.
Aesthetics
This is to enhance a tree's form and beauty. It will also encourage flowering or fruit production.
With young trees, pruning is critical to ensure it grows to their ideal form.
2. Managing Pests or Diseases
Integrated Pest Management (IPM) is our approach to inspecting and managing the landscape for pests or diseases. It's the big-picture approach — encouraging cultural practices. Tree inspections are crucial now because drought-stressed trees are more susceptible to diseases. This University of California blog post details how the drought wreaks havoc on a tree's defenses.
Just a few examples of pests.
Canker Diseases
More prolific in the drought. Botryosphaeria canker infects several tree types, including oak, alder, redwood, avocado, and manzanita. It's worth noting that it is more serious in landscapes without irrigation.
Bark Beetles
They attack weakened trees by boring through the bark of pine and fir trees. One symptom is a reddening of the foliage.
Sudden Oak Death (SOD)
It is increasing. Experts say that it begins by infecting leaves. What makes this fungus-like pathogen dangerous is how quickly it spreads throughout the tree and to neighboring ones. It primarily affects Coastal Live Oaks.  Sudden Oak Task Force had more information.
Fire Blight
It primarily infects apple and pear trees. But it is highly contagious. Symptoms are cankers that ooze a watery fluid.
Chinese Elm Anthracnose
It is a fungus that infects individual branches. The University of California describes the symptoms as tar-like spots or irregular dead leaves.
Water and Fertilization
Depending on the tree type and its age, fertilization may be recommended. Because of the drought, fertilization can pull moisture from a tree's roots. Talk to an expert before making any fertilization decisions.
Moisture is essential. An expert will be able to gauge whether your tree is drought-stressed. The University of California has a great reference guide to symptoms of drought stress, how to apply water, and how mulch will help the soil hold moisture.
Closing Thoughts
I've mentioned this before. Trees are your highest-value plants. As you can see in the second paragraph, they add value to your property. Have a tree plan that includes regular inspections that include pruning, monitoring for pests/diseases, and adequate moisture. Gardeners' Guild partners with the best Arborists in the business and can manage the entire process. Call us with any questions. 510.439.3728.
https://www.gardenersguild.com/wp-content/uploads/SF-Street-Trees-Photo.jpg
410
800
Gardeners Guild
https://www.gardenersguild.com/wp-content/uploads/Gardeners-Guild-logo-web-tweak.png
Gardeners Guild
2022-11-02 17:10:04
2022-11-03 16:29:43
A tree care plan that ensures your trees' survival in the drought